Cloud ERP is an Enterprise Resource Planning (ERP) system that operates on a cloud platform instead of an on-premise network, allowing organizations to access the software via the internet.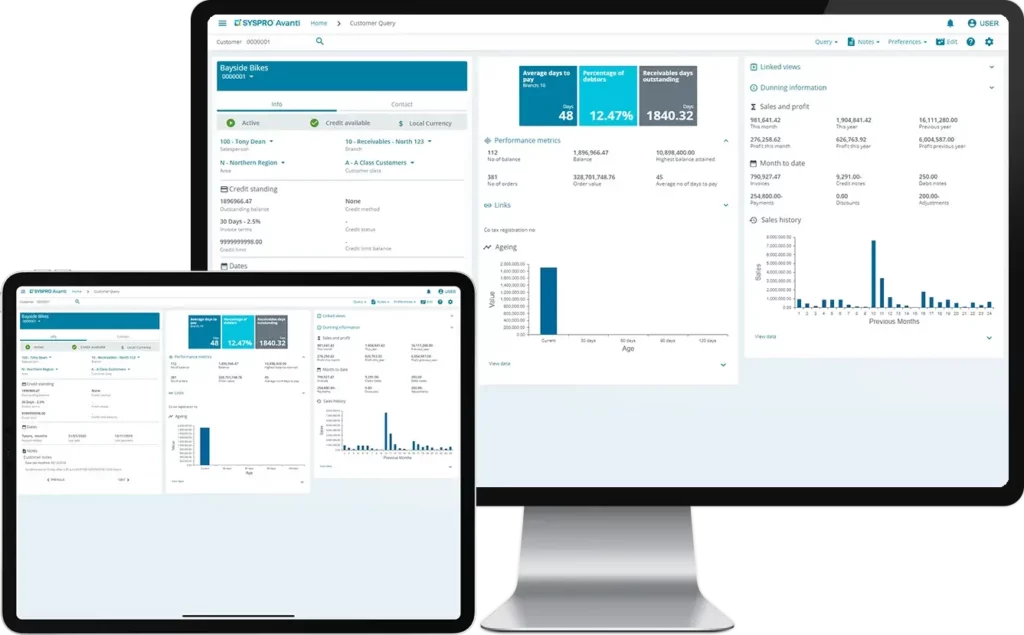 With increasing pressure on organizations to reduce costs, improve productivity and drive growth by connecting to the world in new ways, Cloud computing's mobile, scalable and accessible nature, providing synchronized information any place, any time, is a technology game changer, and has become a permanent feature of today's business landscape.
Cloud-based infrastructure provides for ease of deployment, access, configurability, scalability, and a simplified update and upgrade process. In addition, the cloud makes it easier to integrate data from disparate systems and then share that data, creating value opportunities for the business and customers. 
Reasons to Choose Cloud ERP?
Instead of waiting days, even weeks for your IT department to procure more networking hardware and software, cloud ERP allows you to expand or contract, whatever your business needs, with a single phone call. It gives you the opportunity to start small and try out new services and applications, as and when you are ready.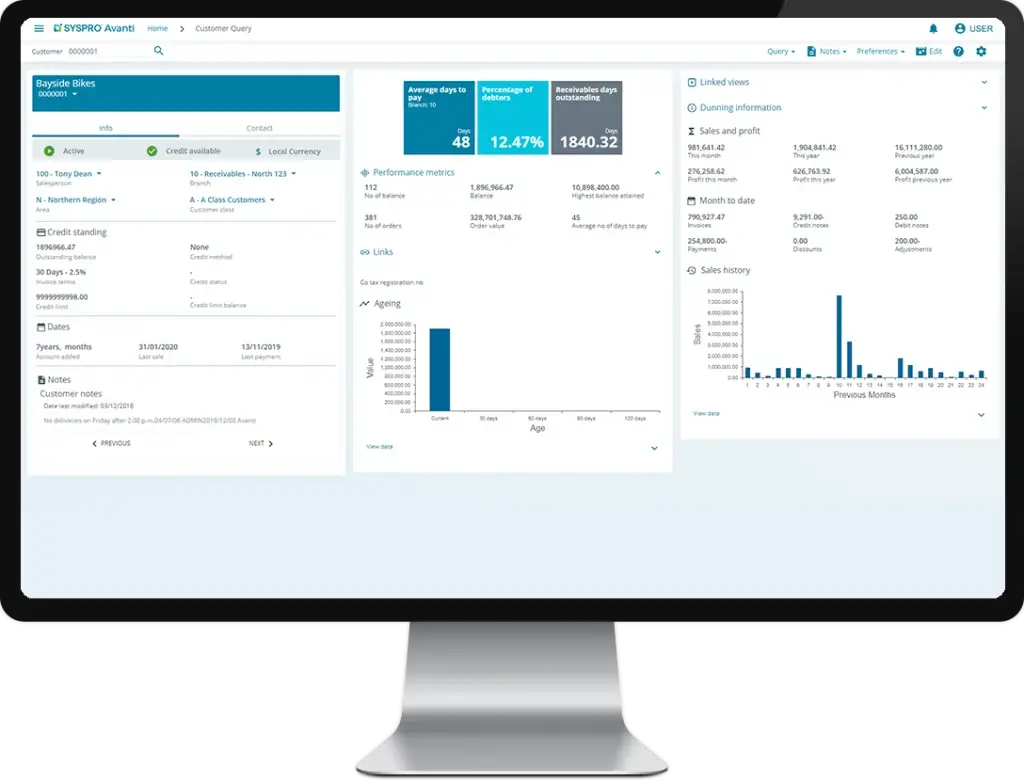 Why move to Cloud ERP software?
Cost savings – if concerned about the impact on cash flow of the capital outlay needed to start an on-premise ERP project
Easier to deploy – if do not want to acquire and maintain own infrastructure
Flexibility – if want to consolidate multiple site operations without the concern and risk of setting up own central site
Scalability – if want to quickly and easily scale up or down as required
Supports mobile and remote workforce
Why should manufacturers and distributors consider Cloud ERP?
Cloud ERP meets the needs of manufacturing and distribution companies that want the benefits of an ERP solution but do not want to, or cannot afford to, purchase and maintain hardware or manage an in-house IT department.
As a manufacturer or distributor, you may also be looking for ways to use latest Industry 4.0 technologies to make your factory floors smarter and more efficient, and to create greater agility by connecting with suppliers, customers and the entire manufacturing and distribution value-chain. Taking existing operations and processes and making them digital through the use of Cloud ERP, will not only enable you to save time and resources through automation, but, using technologies like Machine Learning and Artificial Intelligence, will allow you to extract predictive and real-time insights to identify new ways to differentiate your products and services, leverage supply chains, and delight your customers.
Cloud ERP Deployment Models
On-Premise
Hardware
Purchased and maintained by client

Software
Licensed by client

Skills
IT skills to install, configure and maintain systems

Cost


Hardware capital cost
Hardware upgrades
Upfront software license costs
Software annual maintenance costs
IT resources
Managed Service provider (MSP)
Hardware
Purchased and maintained by MSP

Software
Licensed by client

Skills
Provided by an MSP

Cost


Monthly hardware rental
No upgrade costs (included in rental)
Upfront software license costs
Software annual maintenance costs
Cloud or SaaS (Software as a Service)
Hardware
Cloud provider responsible

Software
Software licensed on monthly basis.

(can be a defined period determined by provider). Access to system via Internet using browser and, or application interface.

Read More

Skills
Provided by Cloud provider

Cost


Monthly hardware rental
No upgrade costs (included in rental)
Upfront software license costs
Software is a regular (i.e. monthly, annual) operational expense
No annual maintenance costs (included in rental)
Benefits of Cloud ERP Software
Get up and running quickly with new applications, without the hassle and time that comes from deploying personnel within your organization to install and configure equipment. The vast capacity of your cloud provider's remote servers means many applications can be turned on within a few days, hours or even minutes.
Access all your data anytime, any place, using any device with Internet capability. Accessing everything on demand, whether writing an email, sending an invoice or monitoring KPIs, improves business productivity.
Accelerate the time to benefit with no upfront capital investment with Cloud ERP. Shift the burden of capital expense and avoid unexpected IT costs, and instead of buying and maintaining servers, storage and cooling systems, you can pay as you go, per user, per month. And with all costs and services factored in from the beginning, your IT spending is transparent and straightforward.
Cloud computing services can be tailor-made to your business needs – you pick the particular services you require and only pay for those you use. Adding or removing functionality, sites or individual users is extremely quick and easy, and allows you to purchase only the number of units necessary.
Instead of waiting days, even weeks for your IT department to procure more networking hardware and software, cloud erp allows you to expand or contract, whatever your business needs, with a single phone call. It gives you the opportunity to start small and try out new services and applications, as and when you are ready.
When it comes to updating applications in the cloud, there is no need to bring the internal system down. Updates are seamlessly handled in the cloud, while you carry on with business as normal.
Cloud computing's stringent security policies are good news for the safety of your business data. From encryption, authentication and data loss prevention through backups and replicated data centres, to malware protection and the latest software updates, cloud computing keeps your critical data secure.
Cloud ERP removes the stress and business pains associated with maintaining and developing applications on-premise. You can take great comfort in the knowledge that your mission-critical systems are diligently looked after, with the right skill set.
If your enterprise wants to go digital, implementing new and often complex enterprise systems may raise concerns about cost, implementation time, employee learning curve, and how quickly ROI can be achieved. To achieve these new goals and objectives, you require a new technology platform, Cloud ERP.
Key Cloud ERP considerations
Single-tenancy refers to a configuration in which each client has its own underlying application resources; multi-tenancy is where all clients share the same underlying resources. Tenancy is primarily an issue for the hosting provider, not the customer. A single-tenant application allows each customer to maintain their uniqueness and only upgrade when they decide. Because each instance is unique, specific tailoring can be done for customers and maintained through upgrades.
Multi-tenancy means that all customers get the same application upgrades and enhancements at the same time, whether they want to or not. For complex business solutions like ERP, this is not appropriate or desirable.
Providers and cloud infrastructure and services know that their business relies heavily on their reputation as safe stewards of client companies' key assets. As a result, cloud storage offers a level of security that rivals the best enterprise security, and far exceeds the security levels and practices inside most organizations.
Application integrity is secured by cloud providers by identity and access management. Main cloud providers employ teams around the world who focus on improving security and reducing potential risks. Very strict levels of security and compliance ensure that information is protected and business risks are decreased.
Cloud solutions eliminate the painstaking tasks of managing regular backups, and provide automatic backups without any user intervention thus ensuring the integrity of your data. Cloud storage systems also include built-in disaster recovery capabilities.
Governance and Compliance
Governance and compliance have been the focus of much attention in both the business user and cloud provider communities. While companies should have their own governance and compliance programs, cloud providers have strict standards for compliance and auditability that support many international regulatory requirements, such as GDPR, CCPA and HIPAA.
Skillcraft operates multiple branches and required the centralization of data. Their move to Cloud ERP has simplified the sharing of data between these geographically removed centers. Maintenance and the physical threat of theft or vandalism of servers have been eliminated.
How Cloud ERP can Help Manufacturers
"The future is no longer what it used to be" – Paul Valéry. Manufacturers have realized that they need to compete on speed and agility these days, rather than size.
9 Ways Cloud ERP is Changing the World … and Your Business
Cloud gives small and medium sized businesses the opportunity to compete with larger organizations. Cloud ERP is super flexible with reduced risks…
Why Put your ERP in the
Cloud

If the ERP system you use as the backbone of your business can be migrated to the cloud, what do you need to justify making that move? Cloud solutions have a very low up-front cost.
Deploying your Manufacturing ERP: in the Cloud or On-premise
When it comes to business transformation and digitalization, the term "cloud-first" is seen as a key enabler for businesses that are considering ERP. 
Future-proof your business with a Cloud ERP with built-in intelligent technologies, such as AI, machine learning, bots and advanced analytics.